Dear friends in Dhamma,
our highly respected teacher – Most Venerable Phra Prom Mongkol Vi. (Venerable Phra Ajahn Tong Sirimangalo) – has left this world yesterday December 12th, 2019 at the age of 96 years.
Yesterday morning he was still receiving a big group of international meditators from Khun Thanat and Khun Kat. Nobody expected that not long after he would already have left us.
We are grateful for all the years of teaching and tireless support that Venerable Ajahn Tong has shared so generously with so many people!
We try to keep you updated as good as possible.
We try to put the informations on our website.
Yours in the Dhamma
Hildegard * Robert * Angelika * Lisa
and the Dhammacari-Team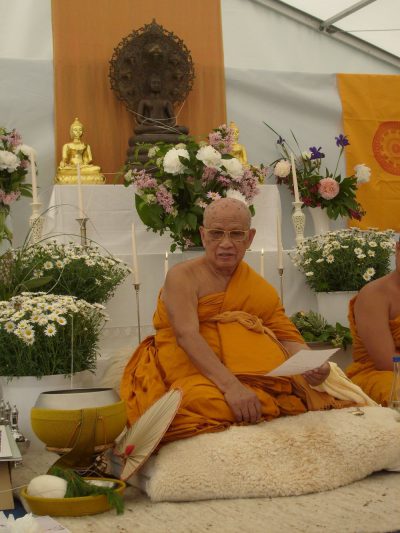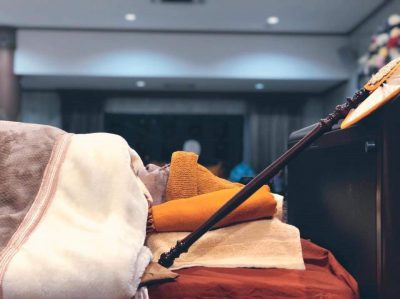 Announcement
"Arjan Thong Passed away "
Arjan passed away you might feeling lose, but we are not necessarily to think that way. At the moment we actually have to apply the dharma that Ajarn been taught us strongly. Acknowledging more do not fall into restlessness or follow your emotions.
We all should love each other even more. Take care and do your duty even better than before to show the love the gratitude that we have toward Arjan.
No argument in each other. we need to love each other as well as we all love Arjan, everyone should have gratitude and unite and help what you can.
As well as be happy to service all the monk and ray people who going to come here to pay respect to Arjan.
Ceremony will be
•The King will offer the Water the Boy Ceremony at 17.00 pm on tmrw ( 14th December)
•They will move Arjan Body to Maha Sala Today
•Then they will allow Monks , Nun ,lay people to water the body. Will be today but can't confirm yet the time. Possible to be around 3-4 pm (starting time)
•This morning they will spend time to prepare the place for ceremony ,all monks. Should help preparation
•They will allow people to give water also from tmrw 7.00-16.00 then have to break and waiting for the water from the King
•Arjan has prepare his own coffin. they will move him to the coffin after water the body.
•Now question is how to take care of his body.
•They might use the freeze coffin instead or the grass coffin so we all can see
•They want us to keep update and checking all announcement on Facebook for more information and please give priority to all the information there as it's official
•They firmly to canceled Parivassakam Ceremony for this year,
Because Ajarn Ceremony more important
The monk who came from different city then please stay and do the phavana practice to offer the merit to Arjan
•They asked Machee to prepare food to offer to everyone who come to pay respect to Arjan all day long, start from today.
•Everyone who want to join the ceremony Please dress up all in White to pay respect to Ajarn . For the lay people can be Black and White
•If someone want to offer flowers they requested only white or cream color
•however they prefer to receive donation more than the flowers
•they will do 3 days Funeral (Chanting at night ) start from tmrw . After the water from the King
•They will try to finishing the preparation of Maha Sala today before 1.30pm
This is for now