Dear friends of meditation and the Sonnenthal,
We are happy to inform you that we have been accommodating meditators again since Friday. However, the hygiene requirements currently only allow a slightly smaller number of participants, so unfortunately, we cannot give a place to everyone who wants to come.
The last two months have flown by and a lot has happened:
We were given a small used garden shed, which we have almost completely rebuilt in the meantime. Another small area that somewhat alleviates our lack of space.
We are still broadcasting our evening chanting once a week via zoom, usually on Sundays. A small online Sangha has already developed and regularly participates in it. We only send the access details to the group of people that have registered for it. If you would like to receive an invitation to this event regularly, simply send us an email.
The planning for the large extension has now also been completed and has already been submitted to the district office for approval.
Our architects have worked with us with great commitment to create a plan that has been refined with many details to accommodate our growing needs. So in the end, the planning stage has taken more time than expected.
But now we are all the more pleased because the extension naturally fits with the existing building and a harmonious overall structure can be created.
This creates a large dining room and a kitchen on the garden floor. An entrance hall, an apartment for Hildegard, a reporting room and office on the ground floor, and a large meditation room on the upper floor, together with 8 additional rooms on the ground floor and first floor.
Here in the house, we are enjoying the design model that was built by Cora: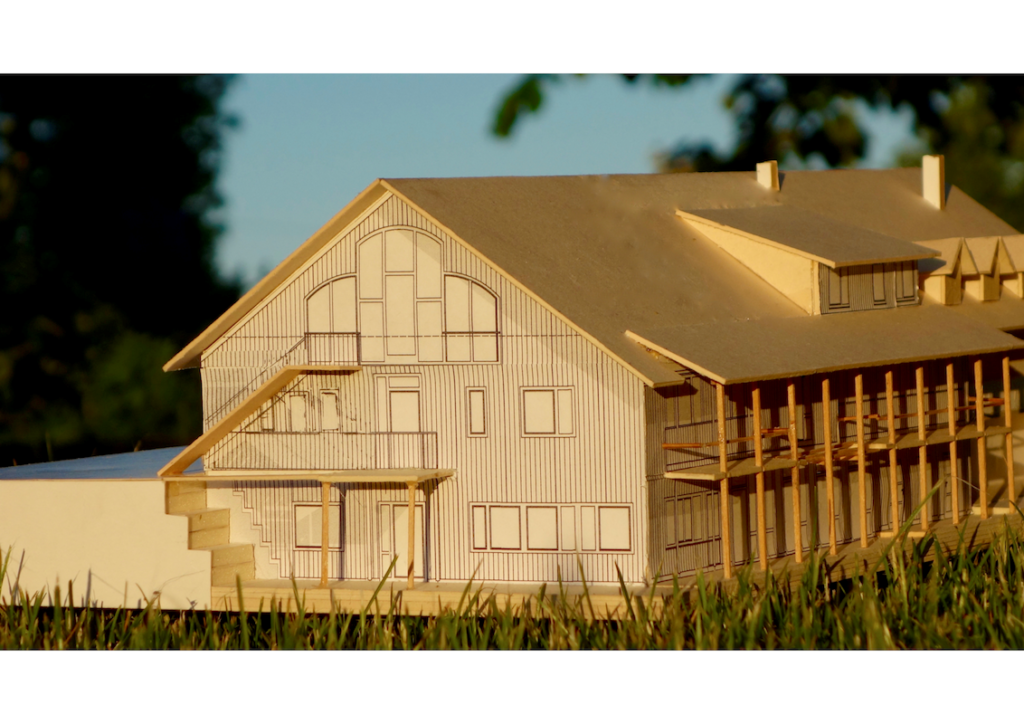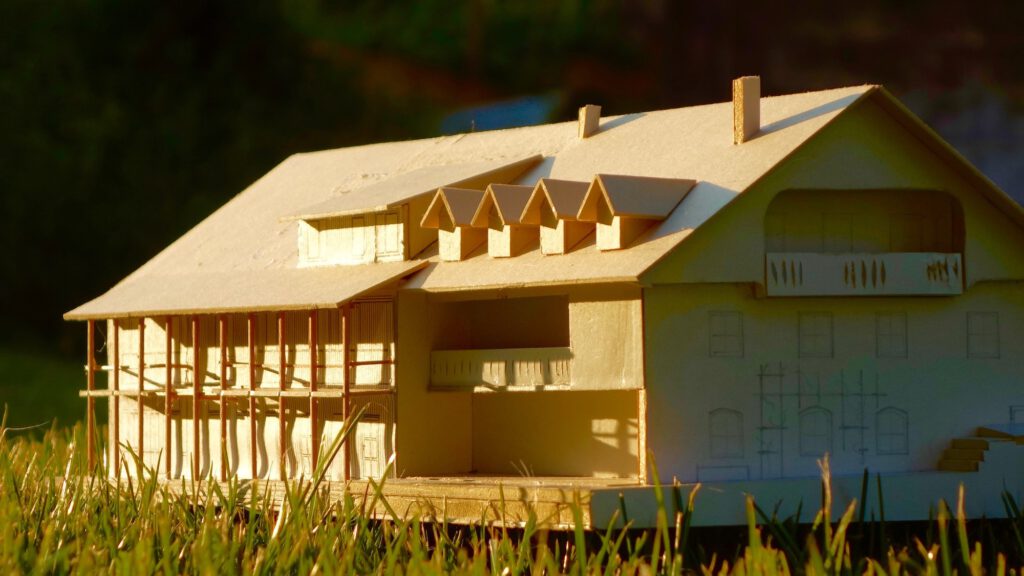 The next steps will be to get offers for the barn and for the sewage treatment plant. After the planning has been approved, we would like to accomplish these two parts of the project this year. With regards to the extension of the house, the next step is going to be the implementation plan.
Even if it is very urgent for us, the extension will not be built until next year.
Current events in the world make retreats like this more important than ever in order to create and maintain a clear mind.
Funding is still required to implement the project. Dana has been given generously in the past few months, as you can see in the following graphic:
In our previous emails we had already announced that a Buddha statue will be created for every Dana amount of 1,000, 5,000, 10,000 … etc. The buddha statues will be presented and blessed as part of the blessing ritual of the extension once it is completed. 
Lena is already working hard on the Buddha statues:
More on this soon …
When we felt the task of creating a place, of founding a meditation centre more than 15 years ago, we didn't know where this place would be and where the financial resources would come from.
We only felt: "It wants to be".
We are now in a similar position. All the steps that have been taken so far have gradually emerged and we are amazed at how things are coming towards us …
The total construction costs are currently estimated at around € 1,800,000.
There are still a lot of Buddha statues to be added – whether many small or a few large – let's grow together!
So, we invite you all to participate in this great creation, which will be more many people a place that gives them refuge in the Buddha, Dhamma and Sangha.
If you like, you can also take this story into your surroundings. Even if people are not looking for a meditation practice, there is often a desire to support a good cause, to send the energy in a positive direction so that a healing place is accessible to many
Please indicate the purpose of your transfer as follows:
"Extension Dhammacari"
Account Details:
DHAMMACARI VIPASSANA MEDITATIONSZENTRUM E. V.
SPARKASSE ERDING – DORFEN
IBAN: DE74700519950010183903
SWIFT-BIC: BYLADEM1ERD
With Metta
Hildegard * Angelika * Lisa
and the Dhammacariteam  
Buddhaṃ saraṇaṃ gacchāmi   
To the Buddha I go for refuge

dhammaṃ saraṇaṃ gacchāmi 
To the Dhamma I go for refuge

saṅghaṃ saraṇaṃ gacchāmi.   
To the Sangha I go for refuge