Dear friends of meditation,
We would like to report you about a special event:
On February 23, Robert was awarded  with the Sema Dhammachak (The pilar of the Dhamma) by Her Royal Highness Princess Maha Chakri Sirindhorn in Bangkok.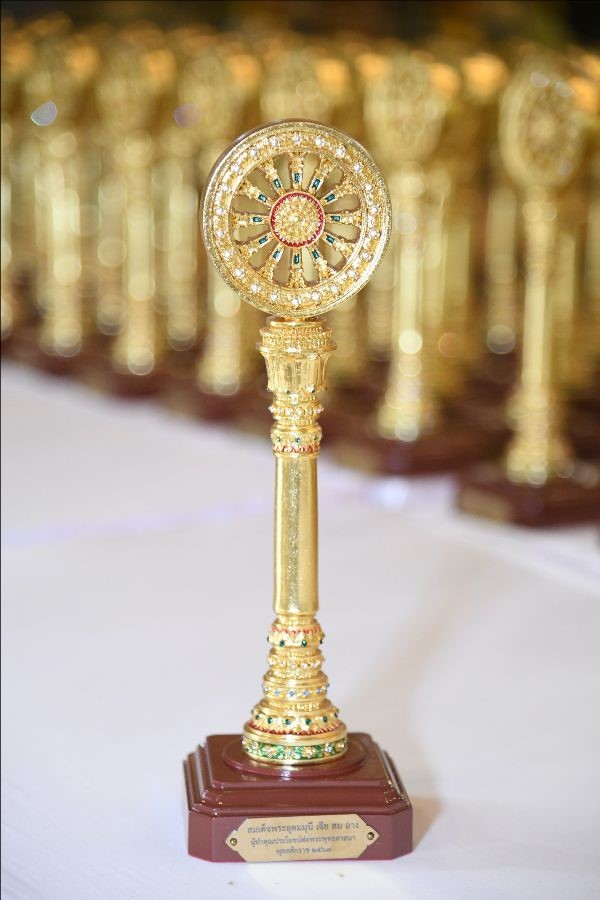 It is the highest award given by the Royal Family of Thailand for outstanding merit in spreading the Dhamma to lay people and to those who are ordained.
The award ceremony had been repeatedly postponed over the past two years, but now it could take place and Robert was able to receive the honour.
We are happy for Robert and congratulate him warmly for this special award.
Through Robert's generosity in buying the property in Sonnenthal about 17 years ago and making it available for the Dhamma, it has already been possible for several thousand meditators to encounter the teachings of the Buddha and to find help in all possible life situations through the practice of meditation. So many people who have incorporated this meditation into their daily lives know the value of intense practice.
Giving shelter to meditators has always been an immeasurable merit….
may it support Robert on his way in many ways.
The tirelessness of our honoured teacher Khun Thanat Chindaporn should also be mentioned here. Through his immense commitment to spreading the Dhamma, many retreats have been established around the world, either on a regular or an intermittent basis. For many years, he has been active in making the awards possible. This means a considerable effort for him and also serves to spread the Vipassana meditation in the tradition of the Most Venerable Ajahn Tong.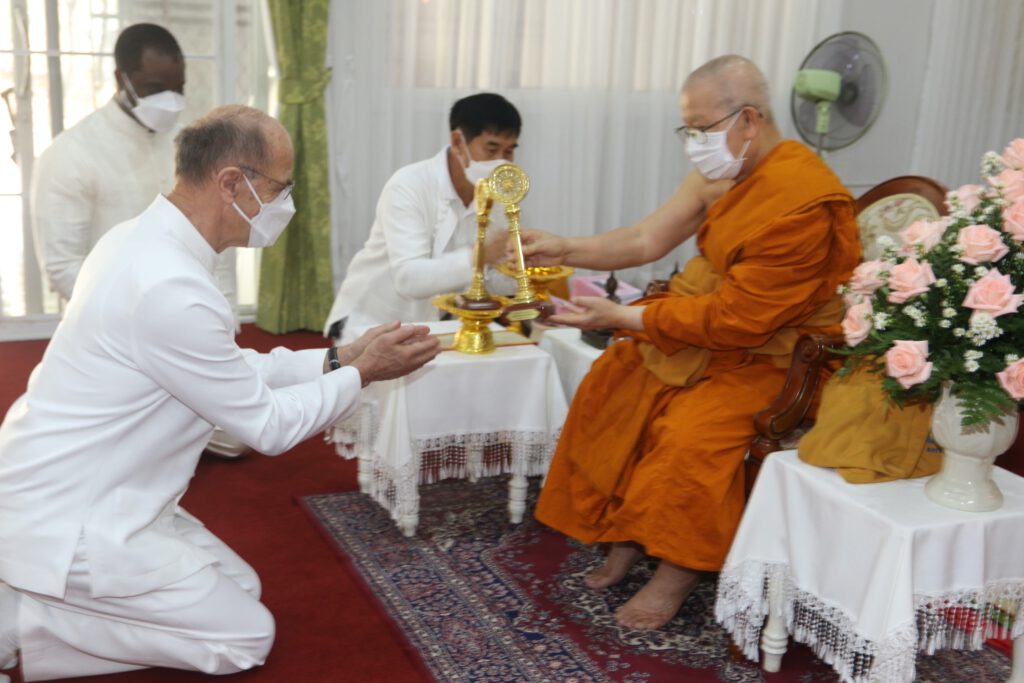 In the days following the ceremony in Bangkok, the honourees had the opportunity to pay their respects to a number of high-ranking monks.
….and he arrived back home safe and sound.
With Metta
Your Dhammacari-Team