Dear friends in the Dhamma,
there are sad news:
Yesterday, March 31st, 2022, around 5 p.m., our dear teacher Khun Thanat Chindaporn left this world quick and surprisingly.
Another father of our sangha who has left after a lifetime of dedicated to the Dhamma. For the last 40 years he has devoted all his energy spreading the Dhamma worldwide according to the teachings of our Headmaster Most Venerable Ajahn Tong Sirimangalo Phra Prom Mongkol Vi. Many of us know Khun Thanat from Wat Chomtong, from the retreats in the Benedictine Monastery in Scheyern or from the high visits from Ajahn Tong, which we experience here in Dhammacari. None of this would have come about or happend without Khun Thanat. We owe him so much.
Khun Thanat's body will be laid up in Wat Chomtong for the next 7 days and there will be chantings and ceremonies every day for him.

The farewell ritual, pouring blessed water over the teacher's hand, will also be possible in Wat Chomtong from this afternoon.

The date for the funeral has not yet been announced.

But if you have the opportunity to pay the last respect to him and attend the celebrations in Wat Chomtong in person, you should plan your travel now with all the neccessary formalities.

There will be the possibility to attend the ceremonies via Facebook too.
Evening Chanting for the next 7 days here in Dhammacari
We are joining the chanting here at Dhammacari in offering the oportunity to chant with us via zoom and share our merits with Khun Thanat for the next 7 days.
We start at 6 p. m. daily.
You can dial with the following link:
https://us02web.zoom.us/j/8690561231?pwd=RFU2NTlQSFJTZ2dyalBPZFBNczh2dz09
Meeting-ID: 869 056 1231
Kenncode: 049972
Since we can not attach the texts here, we ask those, who would like to chant with us to send us a short message, so that we can send you the texts by 5:50 p.m. at the latest.
Donation for the ceremonies, for the funeral and for support in general
In order to give Khun Thanat a dignified farewell, financial support is certainly welcome.
If you would like to give Dana for the ceremonies, for the funeral or for support you can use the german account from Khun Thanat which is running with the name of Manfred Schafft who has access to the account in Chomtong, where he lives as a monk:
Manfred Schafft
Volks-Raiffeisenbank Bayern Mitte eG
IBAN DE47 7216 0818 0101 9168 31
BIC: GENODEF1INP

There is the account from Khun Thanats daughter in Thailand:
Tanyanan Chindaporn
Siam Commercial Bank
175-2-04553-0
SWIFT: SICOTHBK
Paypal: tippythai@yahoo.com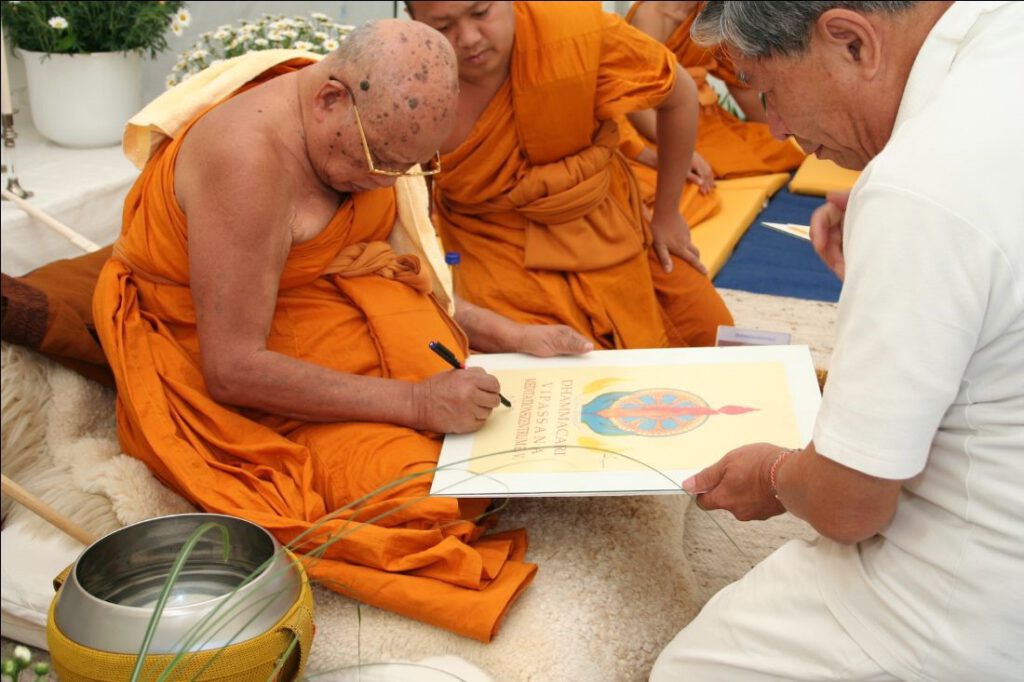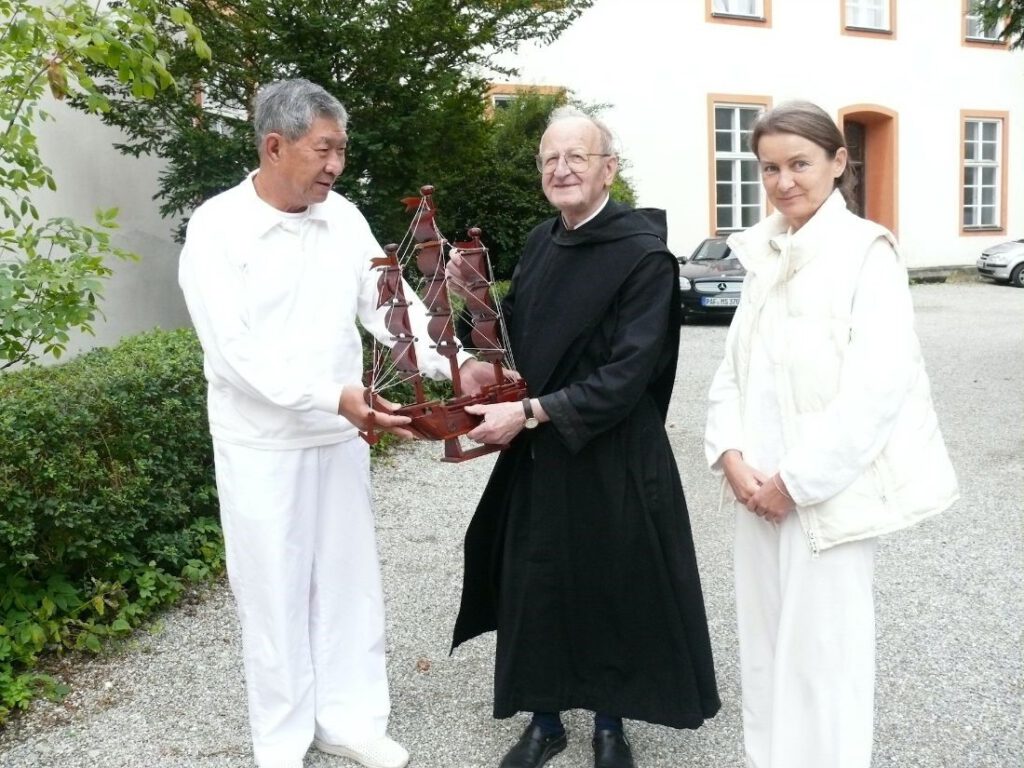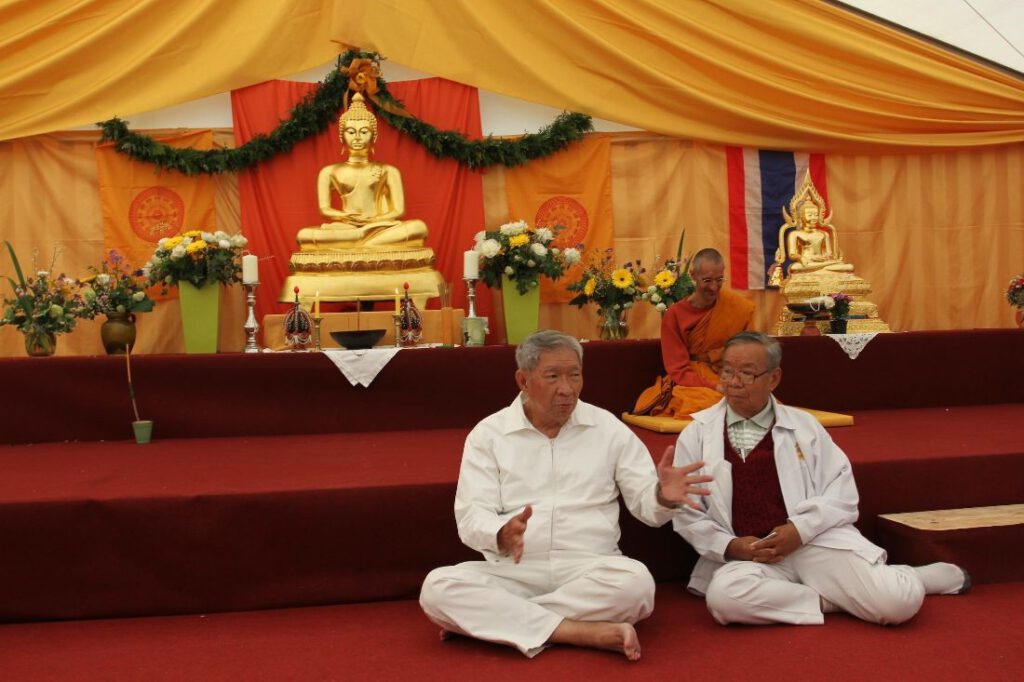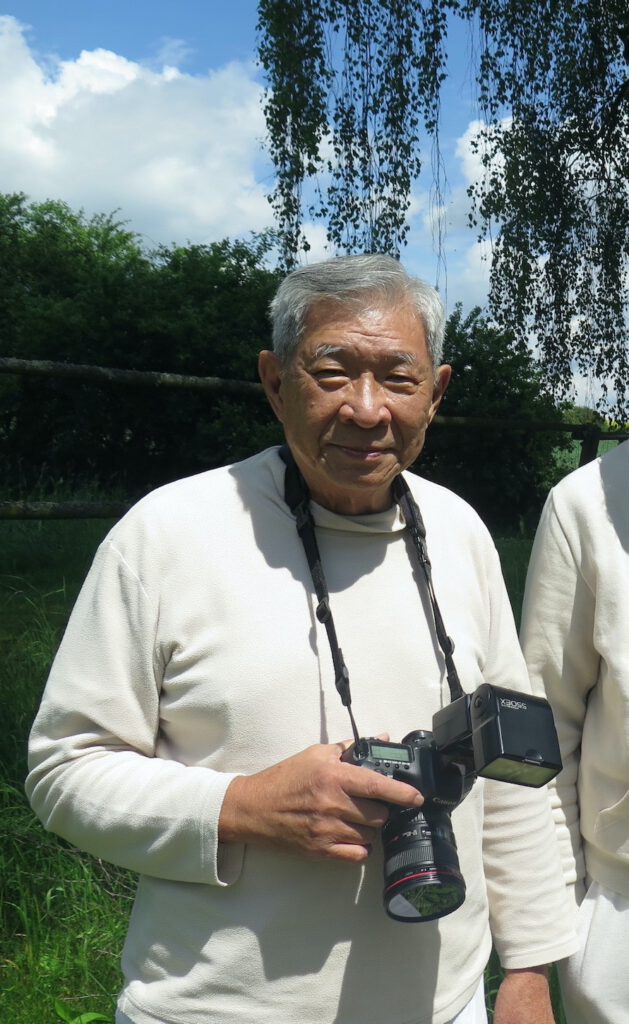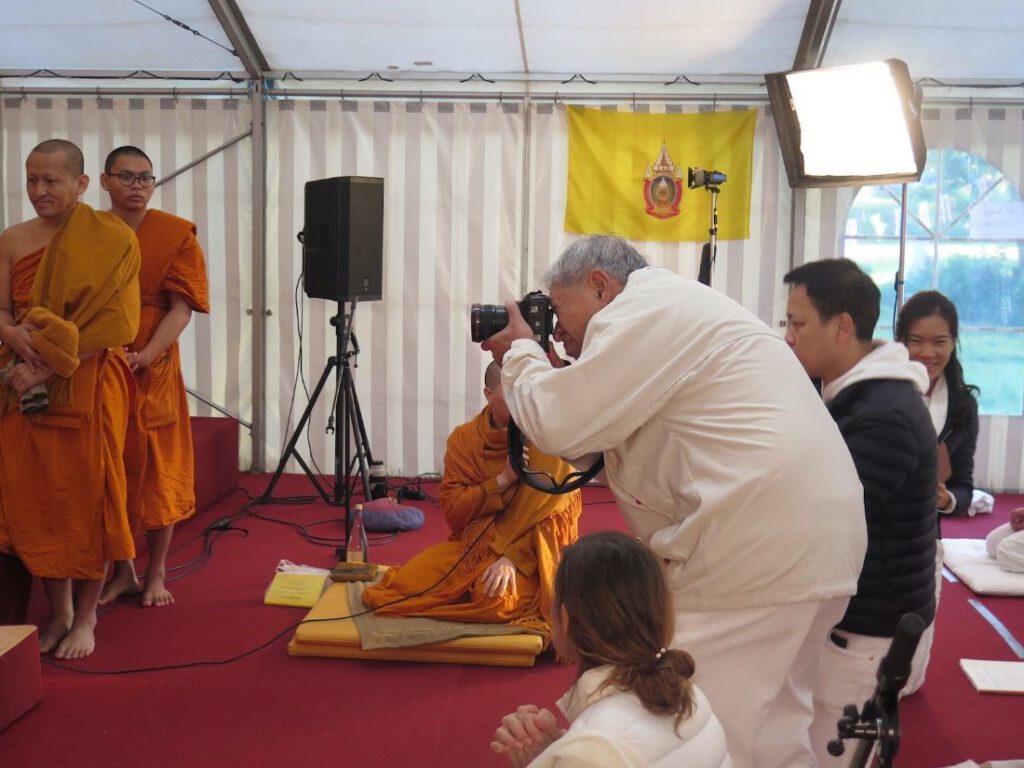 With Metta
Your Dhammacari Team